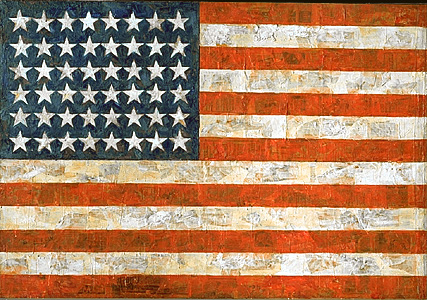 HAPPY
FOURTH
OF
J
U
L
Y
!!
Another sunny day!
Our trail ride today was excellent, save one small incident....
We were almost done with the ride, Lilly and me. In fact, we were very close to the barn when I spotted a small sign on a tree I wanted to photograph. I climbed down from Lilly's back and told her to wait for me. But as soon as I was snapping the photo, I could see my brumby, the devil, starting to walk on down the road! Like she was seeing her own self home! Unescorted! Like a cat! I called out a very commanding:
WHOA!
Nothing doing, that brumby kept going. After five or so more WHOA!s, I'll give her credit, she did stop to turn and look at me. Good brumby.
Now enter the dirtbiker
. That brumby heard the cry of his scary motor and that was it: her little ambly walk became a very fast trot and then a canter! My brumby was off like a racehorse! I called to her, worried that once she went around the curve in the road I would not be able to see her. This scared me very much; if anything happened to that horse!! I also knew Bill was out eating Chinese food with his wife and that meant no back up! Oh dear!
Well. I needn't have worried.
Here you can see brumby, having reached the hay pile and the other horses, stopped, and watching me run as fast as I could down the road.
I am tempted to call her a very naughty mare for this incident. But I can't because I truly think the noise of the dirtbike frightened her, and she knew her herd was just around a few curves in the road. When I caught up with her, she tuned to me and ambled behind me up to the barn.
Everything else about the trail ride today was uneventful. Just the way I like it most of the time! This the same ole road we always start out on that leads us to the trailhead. When I was first taking Lilly out of the arena on my own, we'd go back and forth up and down this road. I was too worried to go alone on the trail at that time. It didn't take long to graduate to the trail!
Have you ever seen such a pretty face?
Although this picture is not very clear, that is a pond Lilly is looking at. A few times, with Bill there, Lilly and I have gone through this water. It is deep enough that my shoes got wet.
Lilly kept snuffling around in the dirt like she was really looking for something specific. maybe it was truffles!!
This is my left stirrup.
And this is the right. This one has one of those little gadgets on it that hold the stirrup forward so you can slide your foot right in. I have it here to see it I like it. But it's been on there for months. I like it when I have my half-chaps on. But without the chaps, that little screw on the other side stabs at my leg like it is mad at me. Grrrr. I don't know why I am not wearing my half-chaps lately. Can a person get burned out on half-chaps? Because that sounds very strange.
Oh, Cinderella, that is such a pretty little foot! Last year Lilly had a terrible case of Scratches. Thank goodness I do not see any now.
Back in the barn with Cat.
Who I like to call Marmalade.